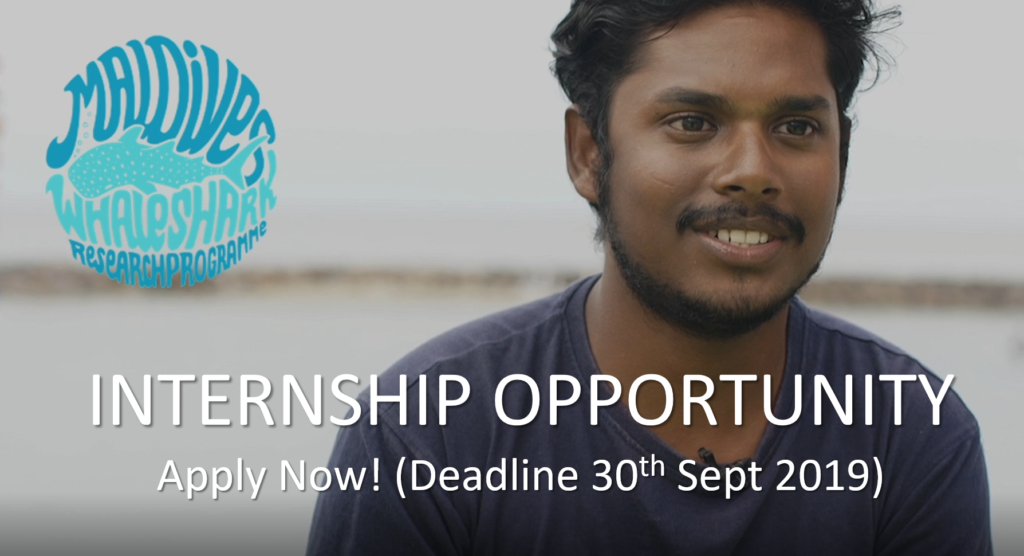 Are you a young Maldivian looking for a way to gain experience in marine research and conservation? Check out our exciting new internship position! You will gain both research and industry experience. You'll also learn to dive up to Rescue Diver level as part of the program!
Our latest internship position has come available with the generous support of Conrad Maldives. We are inviting Maldivian nationals to apply for a 6 month paid internship. The position is designed to give the intern a strong foundation in megafauna research and conservation and then apply that knowledge in a workplace setting, alongside a resort marine biologist.
Three months will be spent working with the MWSRP team on Dhigurah. The remaining three months will be a placement at Conrad Maldives Rangali Island under the supervision of their resort marine biologist.
We're delighted to announce that SCUBA training will also be provided as part of the internship. Qualifying as rescue diver will be a requirement for completion of the program. (Those with existing qualifications are very welcome to apply).
This position focuses on whale sharks and has a strong in-water component. Exposure to field data collection techniques, data assimilation and handling methods are taught.
This position requires extended periods on vessels and in the open water, as such strong swimming ability and physical fitness are a must.
Interns will also take part in outreach efforts and will learn the strong logistical and organisational skills required to conduct field studies as a MWSRP team member. In addition the placement will involve guest facing roles such as guiding and giving presentations as part of the industry portion of the placement.
This is a fantastic opportunity to gain valuable field work and industry experience. You will work closely with a multi-national team in two different workplace environments, putting yourself in a great position for future employment and/or further education.
If you are interested in applying please send a cover letter along with your CV to [email protected] before the 30th September 2019. Shortlisted candidates will be contacted within 7 days after the deadline.