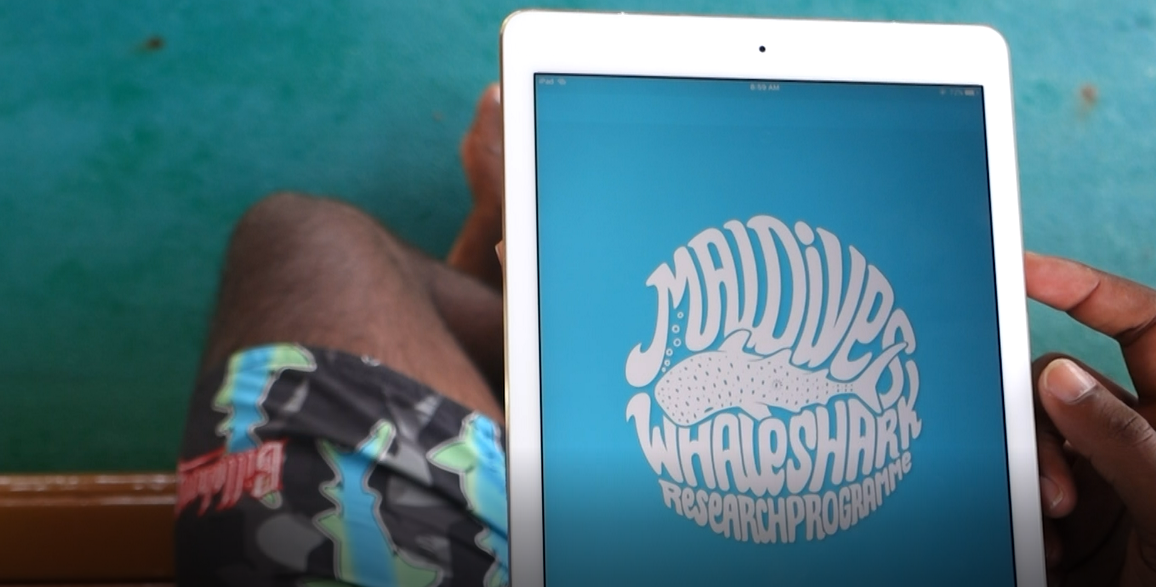 The MWSRP has long been an advocate of 'citizen-science' as an effective method of collecting valuable information at a scale far larger than small research teams like ours could manage alone. Since the launch of the Big Fish Network we have witnessed the power of citizen science to help us gather more data but also increase awareness and participation of the tourist industry in whale shark conservation.  Now we are excited to announce we have developed a way for even more people to get involved!
Since 2016, we've worked with the team at Critter to develop a mobile app built on their Track system, and in 2019 we're proud to release the next generation full of exciting new features. 'Whale Shark Network Maldives' now takes technology that has long been the preserve of scientists at desktop computers and puts it into the hands of anyone with a mobile device. This innovative approach representing a huge leap for efficiency in citizen science engagement caught the attention of Apple, who selected the app from over 2.5 million others on the app store and championed it in the Keynote of Apple's annual World Web Developers Conference.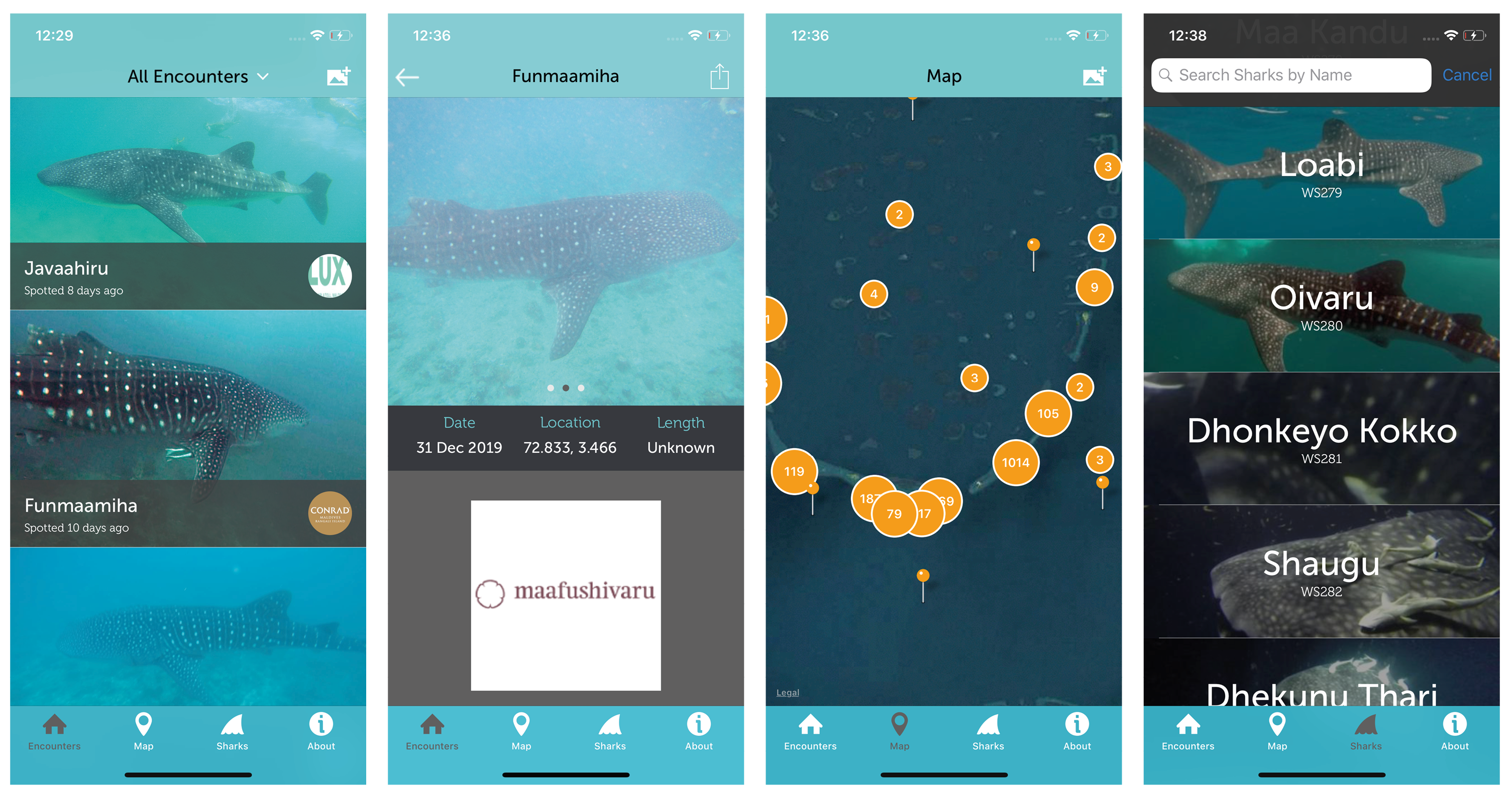 The way it works is simple: using a picture of the shark taken on the mobile device or sent from a camera, the user is able to use a pattern recognition software to reveal the name and vital stats of the individual shark they saw. The user is then invited to follow updates on 'their' shark when it pops up, potentially years and thousands of miles later. Not only does the user learn more about the shark they swam with but because the app automatically submits their encounter information to MWSRP's database, they are also helping us learn more about that individual shark, it's movements, critical habitats and the species as whole.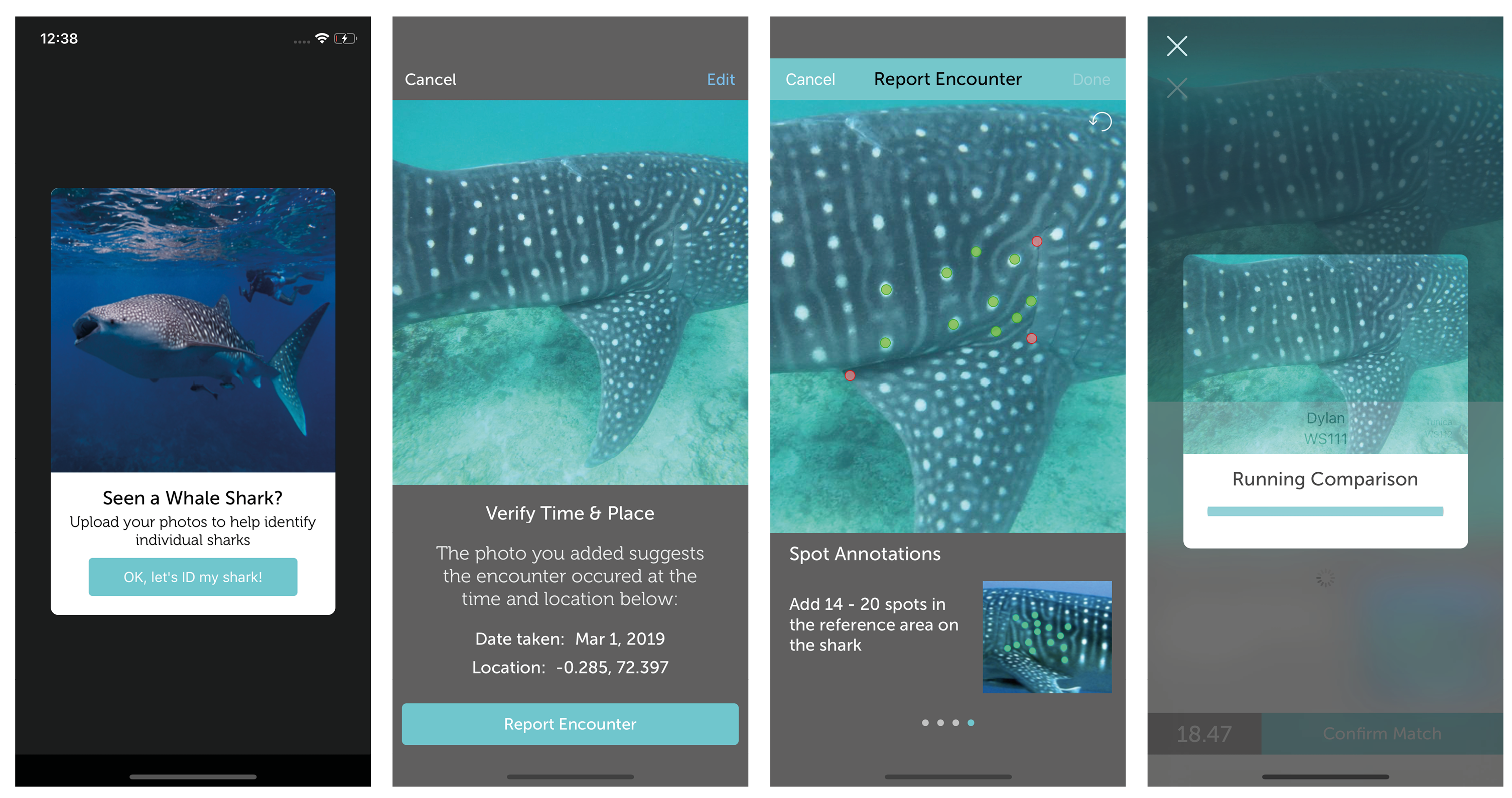 Currently on trial in the Maldives, the app has attracted global attention, with scientists in various locations around the world interested in linking it to their own whale shark libraries. Such localised libraries can then be linked to a global database, allowing for wide-scale, non-invasive tracking of these iconic yet vulnerable sharks. With photo-identification being a tool used widely by wildlife researchers, there is scope for this app to be applied to a vast number of other species, bolstering non-invasive research and conservation efforts around the world.

Want to learn more about Track?
Our partners at Critter are seeking to expand Track's user base, applying it to other regions and even different species. If you are interested in Track's potential to increase both data capture, and public or industry engagement for a particular species, the Critter team would love to hear from you.
Release and Update information
App name 'Whale Shark Network Maldives' available in App Store. The latest version of the app with identification software update and data submission will be available to download from App Store in January 2019.
Thank you to I3S
The app is based on the popular open source I3S identification software which is used for a multitude of species and means that the same technology used in this app could have wide reaching applications. We are eternally grateful to Jurgen and Renate from I3S for their contribution to ours, and many other fields of research. Without I3S' generous contribution to wildlife research, the app – and much of our database simply would not exist.