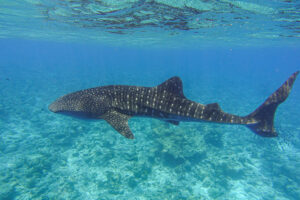 Volunteer in 2023!
Thank you for your interest in wanting to learn more about becoming an Assistant Research volunteer with MWSRP. By joining us aboard our research vessel and helping us collect baseline data on whale sharks and the marine environment, volunteers are a crucial part of the success of our research and organisation.
We've made some changes for 2022 and 2023, to ensure we spend as much time carrying out research as possible. We're excited to announce that we have team up with a sailing yacht MV Felicity, which will be our floating base, for the Research Expeditions. We've done this for two reasons, we want to spend as much time on the water as possible as we've got some ground to make up for our monitoring of the whale sharks in South Ari.
Volunteering with MWSRP is a life-changing experience. Our programme offers you the opportunity to get hands-on with research and data collection, increase your knowledge on marine conservation, and have a great time doing it. We look for enthusiastic people with a love of nature who are not afraid of hard work!
How can you help?
We do not side-line volunteers into 'bit part' roles, but instead offer you the chance to get stuck in with every aspect of what we do, from measuring sharks in the water to taking I.D shots and helping us record our data. You can become a valuable asset to our work in the time you spend with us, and in doing so help to conserve whale sharks and their marine habitat. Please do bear in mind that this is NOT a pleasure cruise and that you will be expected to help us with the data collection and data entry.
Requirements
Not a marine biologist? Not a problem! We welcome people of all ages, talents, and nationalities. We find that it is the diverse skills that our volunteers bring that make a huge impact on the Programme.
Project Location
Arrive in Male' where you'll be met and taken to board MV Felicity, ready for an overnight leg to South Ari atoll. You'll wake up in the beautiful lagoons of South Ari atoll. From our base on Felicity, we'll take daily survey trips out on the dhoni through the largest Marine Protected Area of the Maldives, South Ari Marine Protected Area. Home to a group of whale sharks that are unusually present all year round and display the highest natural residency rate of anywhere in the world. When your Expeditions comes to and you'll make the return journey to Male' in time for your flight home.
Arrival and Orientation
You will be met by a representative at Velana International Airport, Male' and escorted to the MV Felicity.
When your Expeditions comes to and you'll make the return journey to Male' in time for your flight home.
Accommodation and meals
Breakfast, lunch, dinner, afternoon snacks, water and tea/coffee are fully inclusive whilst on board.
Menus include Maldivian and some European dishes, freshly prepared on board by chefs who will do their best to cater for the most specific dietary requirements. Please discuss any dietary requirements with us beforehand.
There is a wide choice of soft drinks to purchase.
As part of their commitment to the environment, Felicity has removed plastic water bottles and refillable water bottles can be refilled from one water unit so please bring your reusable bottle.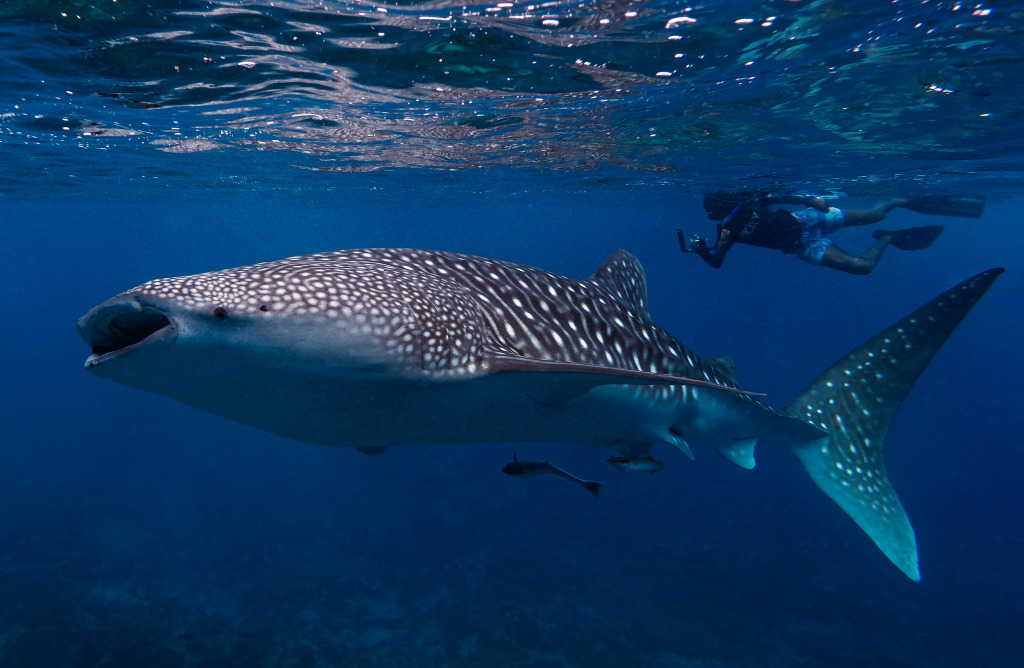 Apply
To volunteer with MWSRP, you must fill out and submit an application form.
Once you've submitted your application, we will get back to you within 2 weeks. Make sure you check your SPAM folder too! If you have any questions that have not been answered in the FAQ section of this website, please do not hesitate to contact us at volunteer@maldiveswhalesharkresearch.org.
Thank you for your interest. We look forward to reviewing your application.
– the MWSRP team
Dates 2023
Based in South Ari atoll, onboard the sailing yacht Felicity, we are offering Assistant Researcher positions during the following research periods:
March 19th – 1st April (13 nights)
April 17th – 30th (13 nights)
May 8th – 18th (10 Nights)
May 18th – 28th (10 nights)
July 9th – 22nd (13 nights)
August 1st – 14th (13 nights)
September 1st – 14th (13 nights)
November 1st – 11th (10 nights)
Dates 2024
March 18th – 28th (10 nights)
March 29th – April 8th (10 nights)
May 21th – 31st (10 nights)
June 1st – 11th (10 nights)
July 21st – 31st (10 nights)
August 1st – 11th (10 nights)
August 15th – 25th (10 nights)
October 8th – 18th (10 nights)
October 29th – 8th November (10 nights)
December 1st – 11th (10 nights)
December 23rd – 2nd January (10 nights)
Fees
Volunteer fees are an important part of helping to keep MWSRP in operation by conducting research and conservation initiatives. These fees go towards covering the rental of the research dhoni (boat) + "mother" boat, accommodation, food, fuel, and project-related expenses. MWSRP does not own a research vessel or have staff/volunteer accomodation therefore we have to partner up for the Expeditions.
Included: food & water (cook onboard), accommodation, research vessel, guiding, airport transfer
Not included: international flight, travel insurance, snorkelling equipment
More information: volunteer@maldiveswhalesharkresearch.org
Mindfulness
MWSRP research projects are located in environmentally and culturally sensitive parts of the Maldives. We are privileged guests in the Maldives and ask that all volunteers be mindful of that. Volunteers naturally represent and serve as ambassadors of the MWSRP and we insist that they recognise local cultural sensitivities and adapt their behaviour accordingly.
MWSRP has a responsibility to minimise negative impacts on local environments and communities where we work. We work hard to ensure just and sustainable practices when conducting research, working within the communities and during down-time. It is ultimately the volunteer's responsibility to bring their best self.