MWSRP is very proud to introduce 'The BIG FISH Network', an online citizen-science platform developed by the founders of MWSRP to establish a regional monitoring network of wildlife tour guides to increase awareness and stewardship of marine mega-fauna in the Maldives.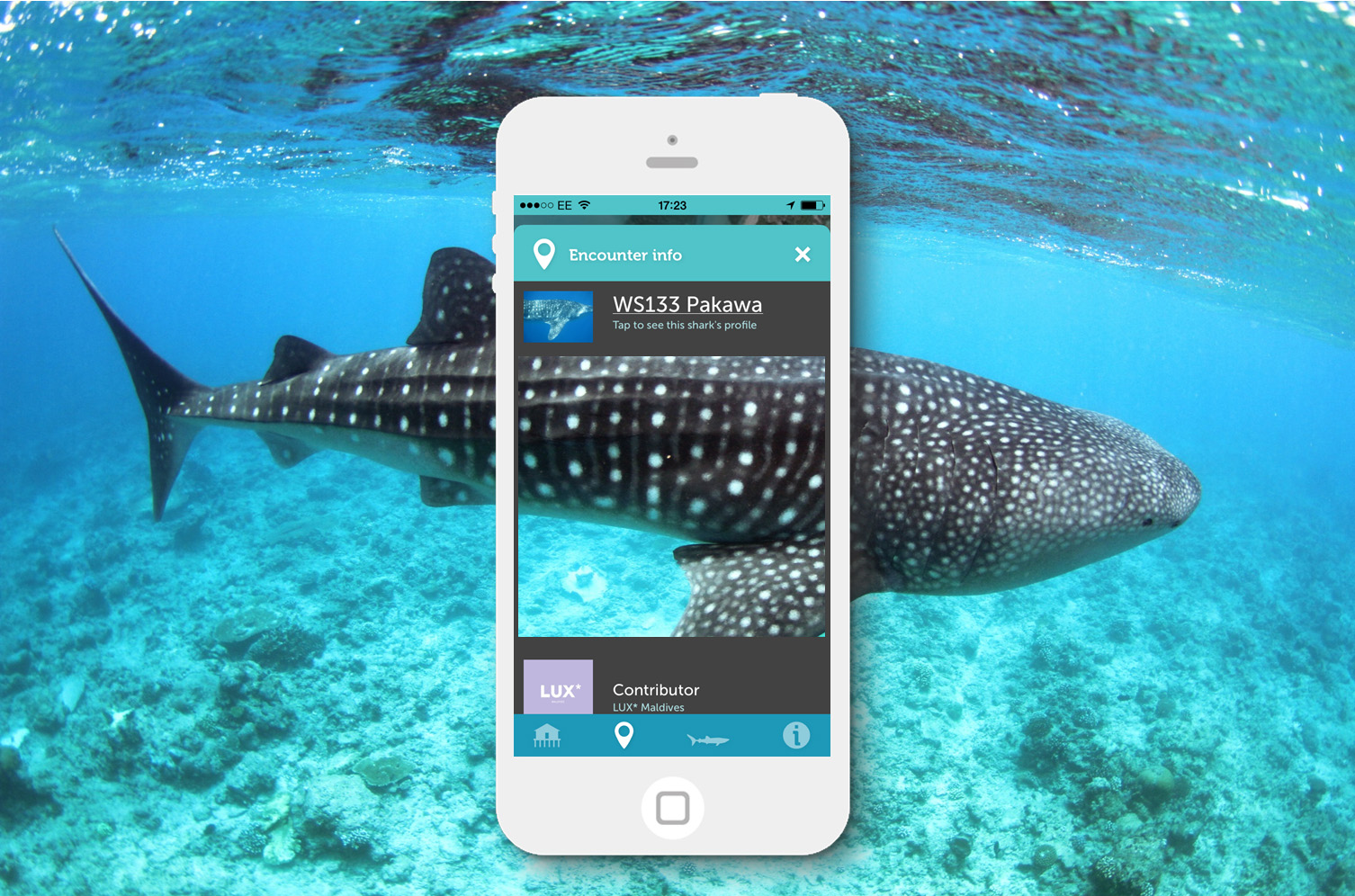 MWSRP team members are currently holding training workshops all over the Maldives, training guides to photo-identify whale sharks and record basic encounter information. The information and photographs collected at each whale shark encounter are submitted by the guide through an easy to use online portal to the MWSRP's central database.
In exchange for contributing valuable sightings data, the members have total access to the MWSRP archives and through a interactive Google Earth-based interface are able find information on individual shark life histories, better plan their trips and give feedback to guests on the identification and location of whale shark sightings.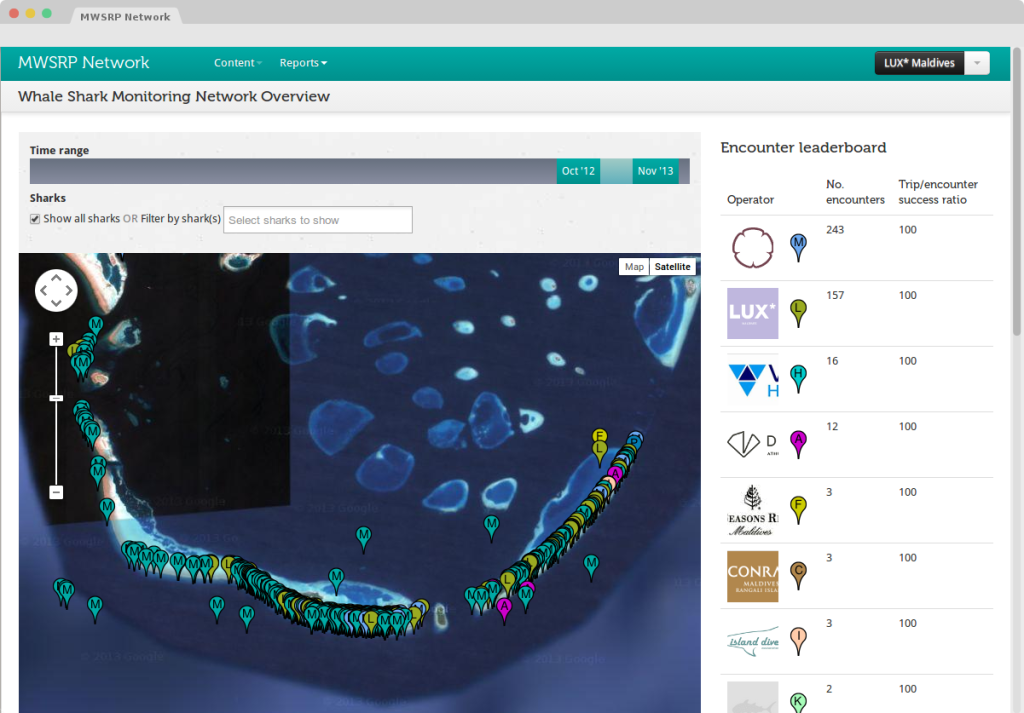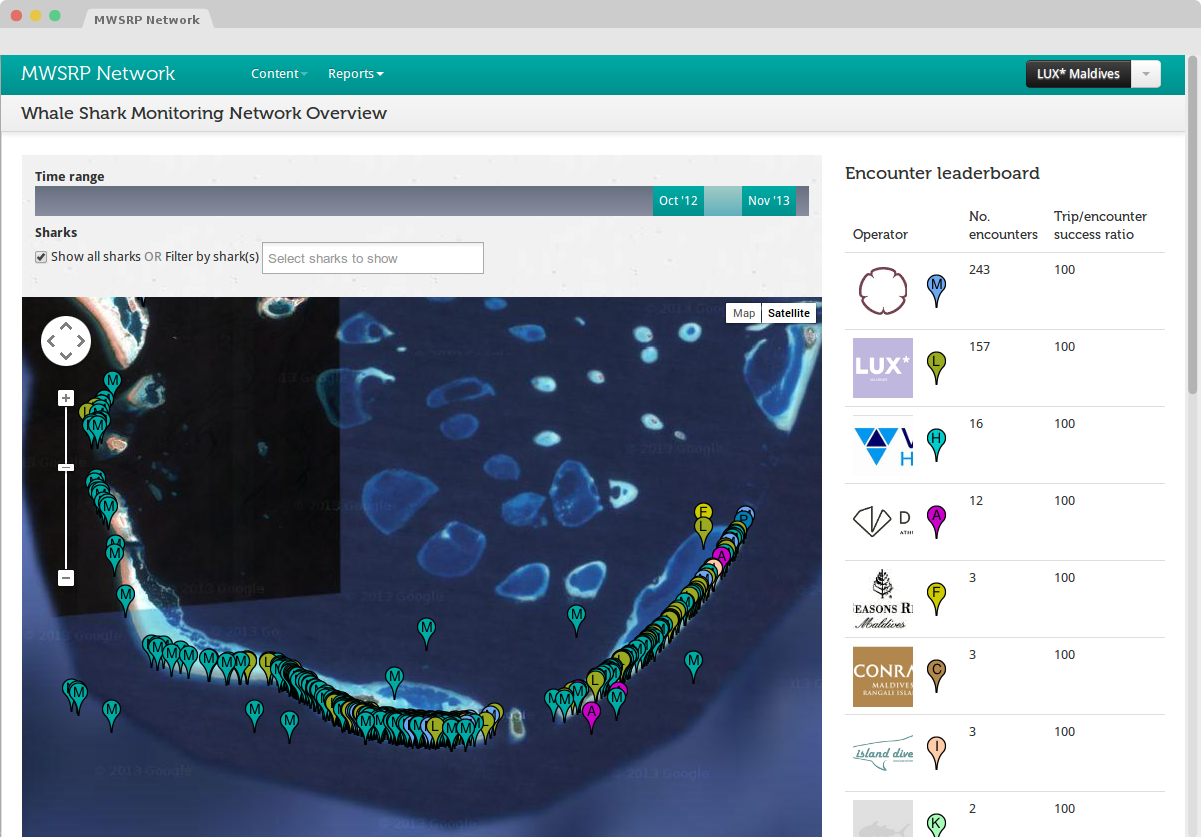 The network is packed with incentives and soft-marketing opportunities for the member companies; real time social media enabled sighting updates, a whale shark encounter leader board of tour companies and push button report posters for displaying in house to their guests.
A mobile app for the members and guests has been released, with which whale shark tourists are able to keep track of 'their' whale shark(s) staying engaged with the sharks and the tour companies long after they leave the Maldives.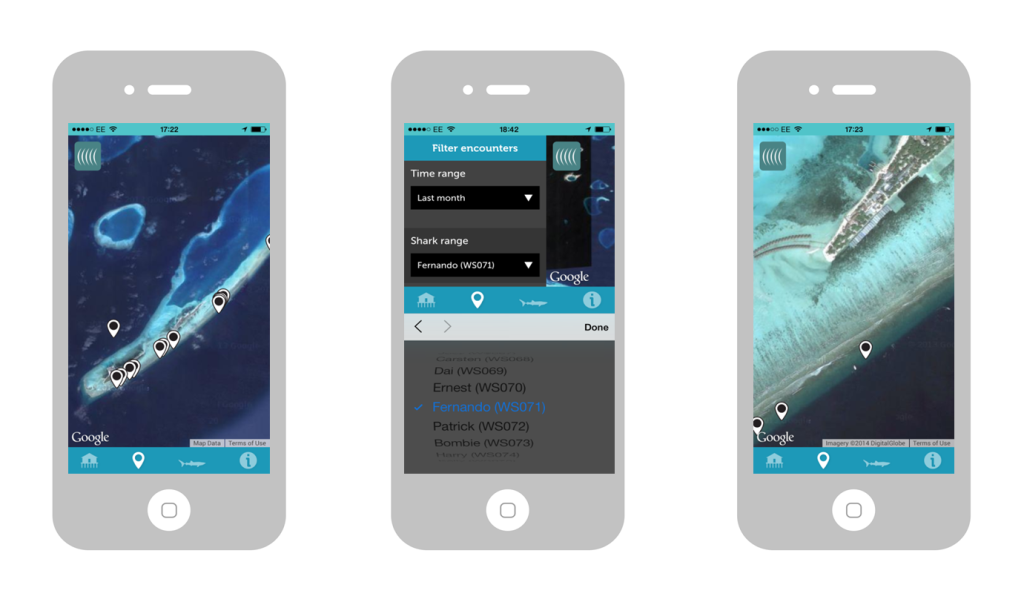 To download the app select the relevant app store button below. For more information on using the app take a look at our user guide.
The MWSRP is obviously excited about this new source of consistent and quality whale shark encounter data on which they can make stronger conclusions as to the plight of the whale sharks in the Maldives. However it's also the power of the network to empower guides and develop a sense of stewardship and community among operators that is really interesting to us. We are already able to see the result of guides being able to identify and 'get to know' the whale sharks as individuals along with increased communication among the operators. These are the primary 'side-effects' of the network that we hope will help the industry to self-regulate in-lieu of a pending management plan for the main whale shark aggregation areas.
If you require more information about the Big Fish Network or if you are whale shark tour operator and would like to become a member please contact us through the contact us page. Please follow BigFishNetwork on Facebook and Twitter too!