As part of a collaboration with the Maldives Whale Shark Research Programme (MWSRP) and IUCN Maldives Marine Projects, I started my apprenticeship with MWSRP four weeks ago. Since then, my time here has been nothing short of inspiring and humbling.
To be able to swim with these majestic gentle giants on a day to day basis and study their biology and ecology in their natural habitat is an enormous privilege. The knowledge and experience I've been gaining here in the field has made me realise how much I want to pursue a career in this field.
Currently based in Adh. Dhigurah, the MWSRP in-field team runs its operation with the help of volunteers, and has made me feel extremely welcome since my arrival.
Getting to work with staff members Katie and Shameel, both with years of valuable experience and knowledge to offer on the whale sharks (Rhincodon typus) – especially whale sharks seen in Maldives, has been incredible to say the least. With their guidance, I'm picking up simple but important skills required for in-field data collection. Photo documentation of each encounter is a key component of MWSRP's research and as such, I've been practicing a lot of whale shark ID photo and injury photo capturing, in addition to filming encounters for behavioural analysis and also laser photogrammetry used for measuring the size of sharks.
 Giulia who just completed her Master in Behaviour, Evolution and Conservation from University of Lausanne, Switzerland, brings in an additional scientific expertise to the programme and we have been able to discuss a lot of exciting ideas for further projects we could potentially carry out here. Some of the conversations I have had with Giulia after reading scientific papers on research carried out on other whale shark aggregations around the world have been very interesting and informative.
As part of our daily work, we carry out 6 to 7 hours of transect surveys along the South Ari Atoll Marine Protected Area (S.A. MPA). During these surveys, not only do we encounter whale sharks but also other megafauna species such as rays, turtles, and various species of cetaceans, and in one occasion, even false killer whales (Pseudorca crassidens)! Identifying the different species is essential for the understanding of the S.A. MPA's biodiversity. What is also really interesting is that we are able to use these sighting opportunities to take ID shots of the other species like manta rays, mainly the Reef Manta Ray (Manta alfredi), and submit our ID shots to the Manta Trust organisation. So in addition to just observing these animals and having a great time, we also get to improve other research databases.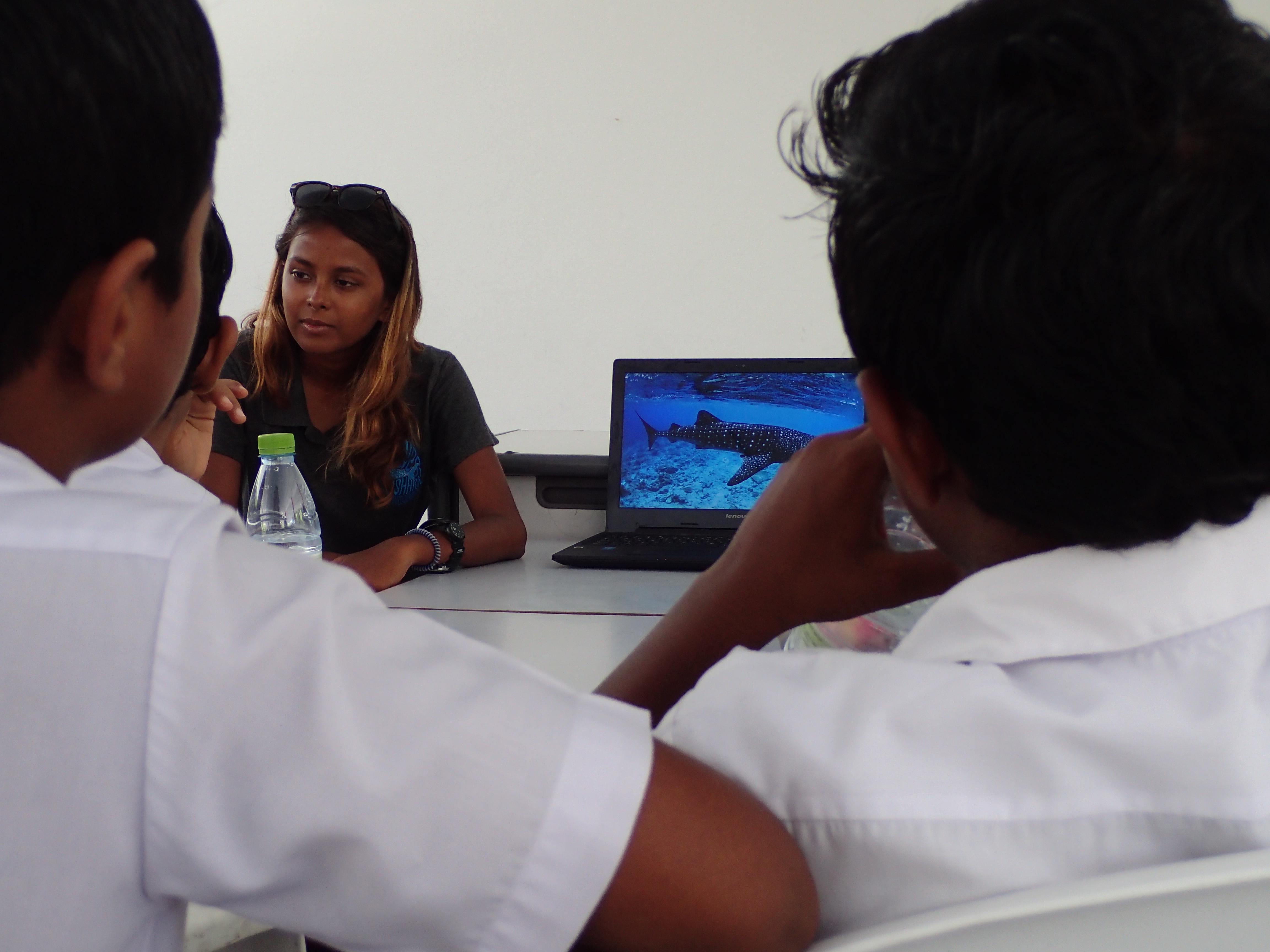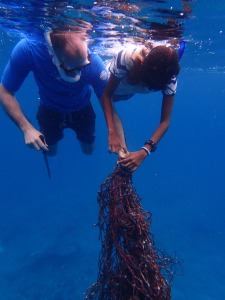 Additionally, I also think that one of the strengths of MWSRP is that it is very community based. The team carries out small information sessions with the Dhigurah School and other neighbouring island schools, and has kept me very involved and allowed me to help educate and create awareness in the minds of locals. Unfortunately, mainly due to anthropogenic reasons, whale sharks are becoming more and more vulnerable and I strongly believe that positive community outreach projects are vital to this extraordinary species in order to avoid negative long-term effects and ultimately safeguard the future of this invaluable evolutionary heritage.
For instance, one such event is this year's Children's day event in Adh. Fenfushi School. Our team was invited to manage a stall and show the kids of Fenfushi School (and some adults) some of the things we do through a series of interactive games and videos. They were taught a bit about general whale shark behaviour and biology and how we use the shark's unique spot pattern to ID sharks. Their prey and predators were taught through a food web colouring session. And the kids loved to observe planktons, whale shark's main food source, by means of a microscope. I was in charge of a station called "Save the Whale Shark", designed to create awareness about the current dangers these sharks face on a daily basis. What was the most wonderful thing about this event for me was seeing that at the end of the day, these kids knew more about sharks and more importantly, that they had enjoyed learning.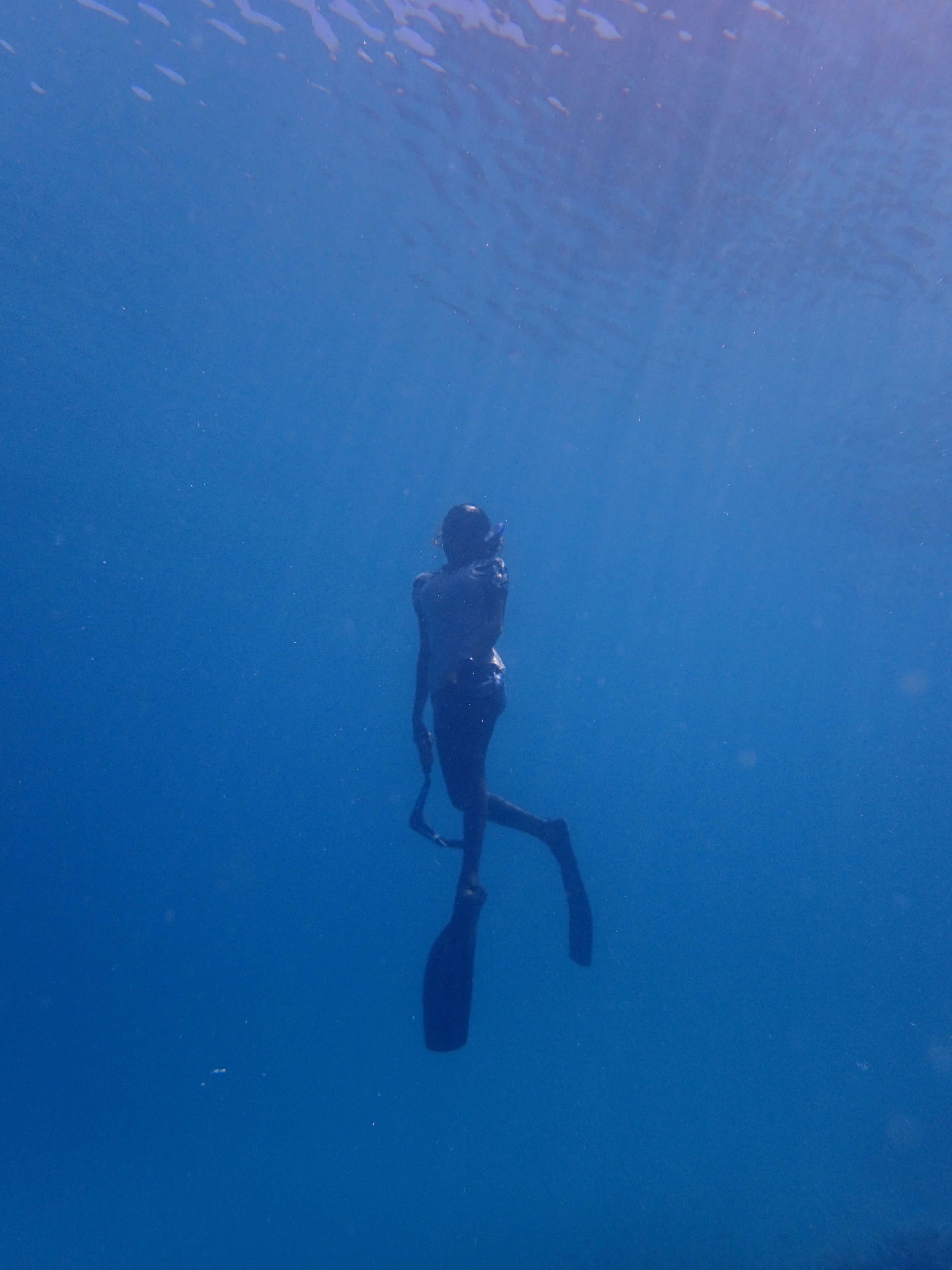 Apart from the wonderful team, I am also getting to work with a lot of volunteers coming from different parts of the world and having very different backgrounds. This has been really enjoyable as they all have a lot of interesting ideas and stories to share.
Some of the highlights of my experience here so far include encountering two different female sharks, which is extremely rare. Out of the 242 sharks in the MWSRP database, only 15 sharks are female, and they are seen only occasionally. On top of that, I have also had the privilege of encountering two sharks circling each other at the same time. This was especially thrilling as whale sharks are rarely seen together in the Maldives, and was perhaps my favourite encounter so far.
My experience here has been better than I imagined, I have learnt so much with MWSRP and have enjoyed my days to the fullest, I am certain that it will get even better during the next couple of months.