MWSRP, with help from contributors to the Big Fish Network, has logged over 6,000 encounters with whale sharks since 2006. During that time, MWSRP recognised the need to use it's research to help the tourism industry and government ensure safe and enjoyable encounters, both for guests and the sharks.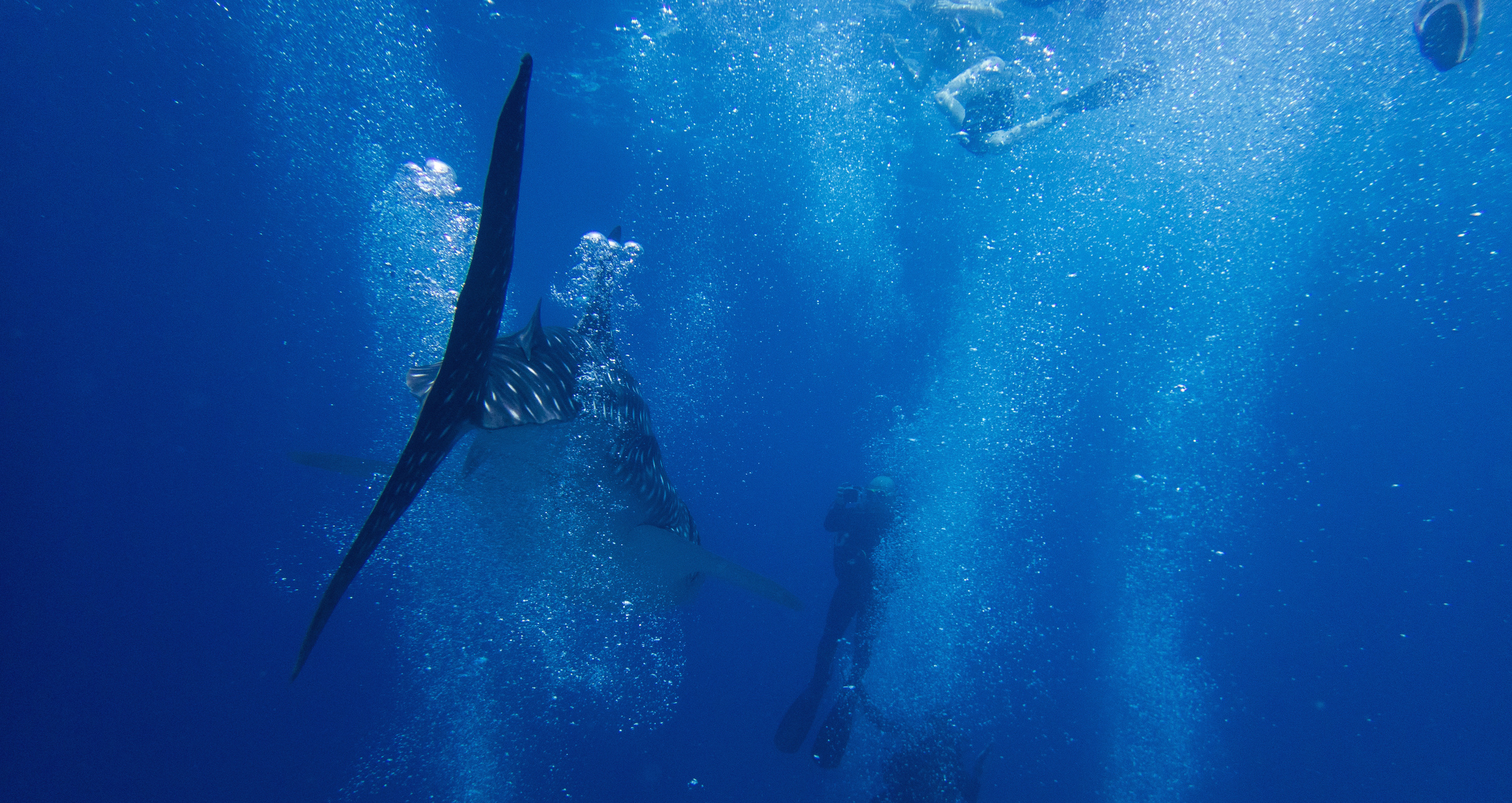 Free animated 'best-practice' briefing for whale shark guides and tourists
A guide to a safe and enjoyable whale shark encounter in the Maldives from MWSRP on Vimeo.
The BIG FISH Network
MWSRP is very proud to introduce The BIG FISH Network, an online citizen-science platform developed by the founders of MWSRP to establish a regional monitoring network of wildlife tour guides to increase awareness and stewardship of marine mega-fauna in the Maldives.
Creation of the first whale shark training guide
Whale shark tourism attracts tens of thousands of tourists per year to various locations throughout the world and has become a significant source of revenue for resorts and tour operators. However, due to increased boat traffic it is becoming increasingly hazardous for whale sharks swimming along the surface. Our ongoing research shows the proliferation of boat strike injuries on whale sharks in South Ari atoll – they need protection and stewardship.
Working with The Travel Foundation, we established the first Whale Shark Guide Training Manual, which is used globally today. This manual has helped establish and educate tour operators and resorts on the proper guidelines for sustainable whale shark tourism to take place worldwide.